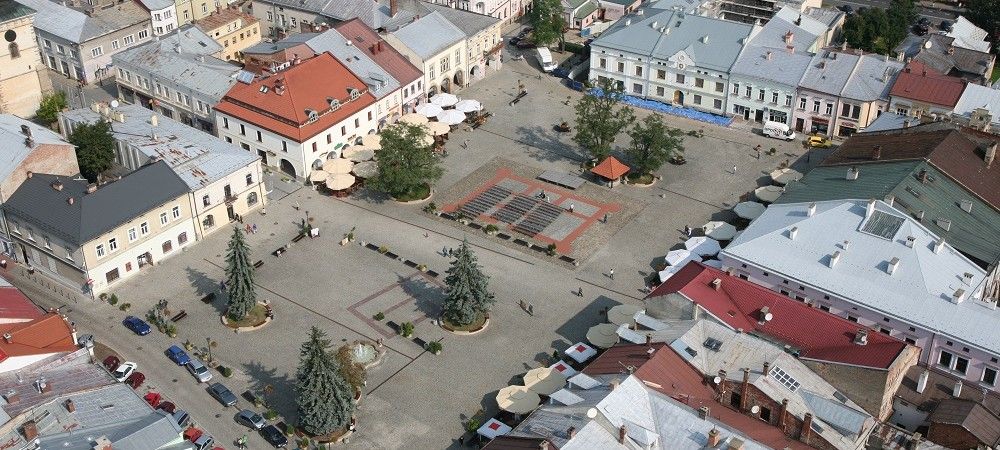 The Krosno Cultural Heritage Route
It is a tourist route in the town of Krosno including thirty objects. Most of them are historic buildings with great historical, cultural and touristic value.


---


On all objects are placed information boards in three languages: Polish, English and German. In addition there is an information board in the Old Town Market Square where tourists can check all various points lying on the route.



The most important monuments of the trail are:
Old Town Market Square
The Saint Trinity Parish Church
Craft Museum
Sub-Carpathian Museum/The Bishops' Palace
Building of the "Zgoda" Townspeople Society
Franciscan Fathers' Church
Jesuite College
Tenement house of Mazurkiewicz Family
Court of Justice edifice
Tenement house of Lenik Family
Building of the former Loan Society
Capuchin Fathers Church
Building of the District Council
Stanisław Bergman's house
Building of the Complex of General Education Schools in Krosno
Former Home of Andrzej Lenik, an artist sculptor
Building of the "Sokół" (Falcon) Gymnastics Society, now: "Sokół" cinema
Complex of the oldest buildings of the Glass Plant
House of the Convent of Sisters of St. Peter Claver
Old Burial Cemetery
Jewish Cemetery (Kirkut)
The Cross and the Monument of Pope John Paul II
The order of sightseeing is not designated but we recommend to start the route from the Old Market Square.